Welcome to BallTalk !
'what a golf a might say, if it could talk !" ©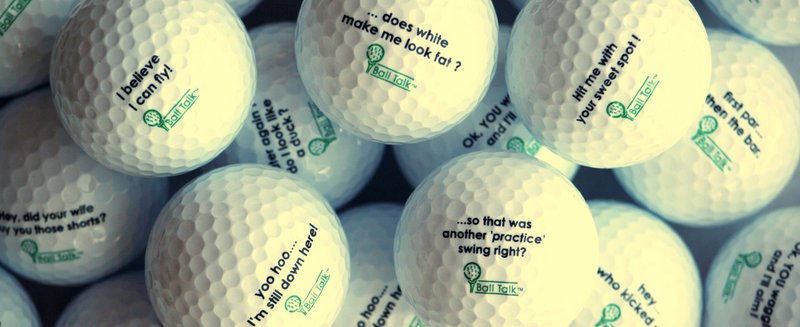 Created in Colorado in 2008, BallTalk® delivers quality products, packaging and lighthearted gifts that are unique and FUN !
Great for tournament gift bags/prizes, club gifts, welcome gifts, holiday gifts and much more! Our products are the perfect all-occasion gift for golf lovers!


W
e
started with a line of single and 3-ball pack golf sleeves, and have grown to our current line which includes BallTalk® Tee Ball Packs,

BallTalk®
Golf Ball Bottle Stoppers, BallTalk® Series Packs, and
BallTalk®
Golf Ball ornaments (aka Bag Ball Tags).
Focused on quality, style and visual appeal, BallTalk® products are more than great gifts, they are the well-needed giggle for weekend and recreational golfers, and even the most serious golfers. We offer a little lighthearted golf humor around this difficult, challenging, passionate and vastly popular game. We continue to thrive in our little golf-gift 'sweet spot' sharing the fun while growing styles and product lines each year, one giggle at a time